Juvederm information
Three dimensional dermal fillers immediately fill skin folds and creases. At Wansford Clinic we may use fillers and wrinkle relaxing injections together during a course of treatment.
The JUVÉDERM™ range of three dimensional dermal fillers manufactured by Allergan were approved by the US FDA in 2006 for the treatment of moderate to severe facial wrinkles and folds such as nasolabial folds (those lines that extend from your nose to the corners of your mouth). They have been described as the "next generation" of hyaluronic acid dermal fillers . The research involved in developing the JUVÉDERM™ range of fillers means that JUVÉDERM™ flows easily into the skin and creates a smooth, natural look and feel.
JUVÉDERM™ dermal fillers are biodegradable and were the first hyaluronic acid dermal filler to demonstrate safety and effectiveness in people of colour.
Juvederm is an injectable filler that includes hyaluronic acid, a natural complex sugar that bolsters skin elasticity, providing a smooth and supple appearance. It is biocompatible, supplementing the body's natural hyaluronic acid, which age has depleted. There is no need for allergy testing.
Juvederm is the umbrella name for this family of products. Juvederm Ultra is the "regular" filler while Juvederm Ultra Plus is used to treat deeper facial folds; the effects of the latter may last longer. Treatment areas include the deep nasogenian grooves (the folds between your cheeks and nose) and nasolabial folds (the so-called "marionette lines" that form between the nose and outer corners of the mouth). Juvederm is also useful for enhancing lip volume and for reshaping cheek contours.
If there is a history of multiple severe allergies or collagen vascular disorders such as systemic lupus or a susceptibility to keloid scars, then the doctor will advise against using dermal fillers and hey should not be used in pregnancy or while breastfeeding. Side effects include redness, swelling, pain, itching, discoloration and tenderness at the injection sites. This normally settles within two-seven days depending on the site injected.
How Does Juvederm Work?
The transparent Juvederm gel is injected with a syringe into the mid- to deep dermis of your face. The dermis is the subsurface skin layer that contains connective tissue, nerve endings, sweat and oil glands, and blood vessels.
Juvederm improves your appearance by lifting and adding volume to the wrinkles and folds in the treatment area. After six to nine months, the biocompatible compound is naturally absorbed into the body.
One advantage to Juvederm is its pliant gel consistency, which may provide a smoother, more natural-looking appearance than some of its more rigid predecessors. Another advantage is that Juvederm may last longer, maintaining the improved appearance for six to nine months. The benefits may last even longer if you have a follow-up treatment a few weeks after the first treatment.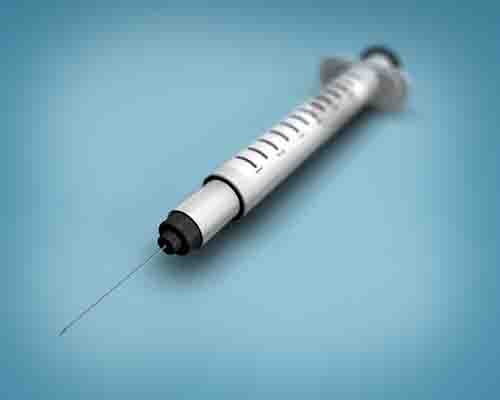 Patients from Peterborough Cambridgeshire , Stamford Lincolnshire , Uppingham Rutland Market Deeping Bourne Oakham Kettering are within easy reach of the clinic to access Juvederm dermal filler treatments for wrinkles and lines
.