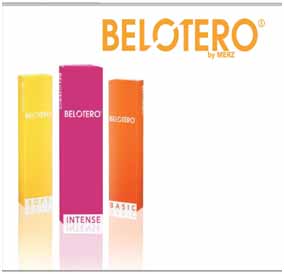 Belotero dermal fillers
Belotero is a hyaluronic acid-based filler is very popular in Europe Hyaluronic acid (HA) fillers like Belotero help replenish volume in the soft tissues of the face, effectively eliminating superficial wrinkles, fine lines and folds. These gels can also be used instead of implants for lip augmentation and cheek augmentation.
Hyaluronic acid occurs naturally in the body's connective tissues. This sponge-like molecule's primary function is to absorb water, which creates volume by plumping up the skin from underneath. Hyaluronic acid has been described as the body's internal moisturiser, but its production drops as we age, resulting in a loss of volume and the appearance of fine lines, wrinkles and folds in the skin.
Hyaluronic acid-based soft tissue fillers like Belotero (and others that are already FDA approved) provide what nature takes away. They can correct worry lines and crow's feet around the eyes, as well as marionette and smile lines around the mouth. They are also effective in treating nasolabial folds between the nose and lips, and thinning lips. Belotero is manufactured by Merz Pharma.
Wansford Health recommends this filler as a modern effective solution for most patients wishing to use fillers . It may have special place for use in superficial lines because of its smoothness. It gives excellent results,
As the first hyaluronic acid dermal filler that is monophasic and includes cohesive polydensified matrix technology, Belotero offers several advantages, including:
• Increased elasticity and viscosity allowing for natural, smooth integration
• Long-lasting effects that are immediately noticeable
• Minimal discomfort during injection
• Anticipated Cost-effectiveness
• A high level of purity, providing increased safety
• Even pressure during injection
The choice of dermal filler requires careful consideration and is decided by the doctor at your consultation according to your skin appearance and the effect you wish to create. The amount of dermal filler used is dependent upon the degree of wrinkling and the site being treated. Sometimes a combination treatment may be recommended with botox.

The procedure is straightforward and takes approximately 30-45 minutes. The area is first numbed with a local anaesthetic cream or injection. The dermal filler is then injected in specific areas. Some mild redness or swelling usually occurs in the treated area. These effects typically resolve in two or three days. Rarely, the redness may last longer and there can also be some bruising. The cosmetic results are immediate and the effects last about 9 months.

If there is a history of multiple severe allergies or collagen vascular disorders such as systemic lupus or a susceptibility to keloid scars, then the doctor will advise against using dermal fillers and hey should not be used in pregnancy or while breastfeeding. Side effects include redness, swelling, pain, itching, discoloration and tenderness at the injection sites. This normally settles within two-seven days depending on the site injected.

In the UK we mainly aim for a "natural" look and avoid excessive treatment as most clients want a gradual improvement and to
minimise the risk of swelling or bruising.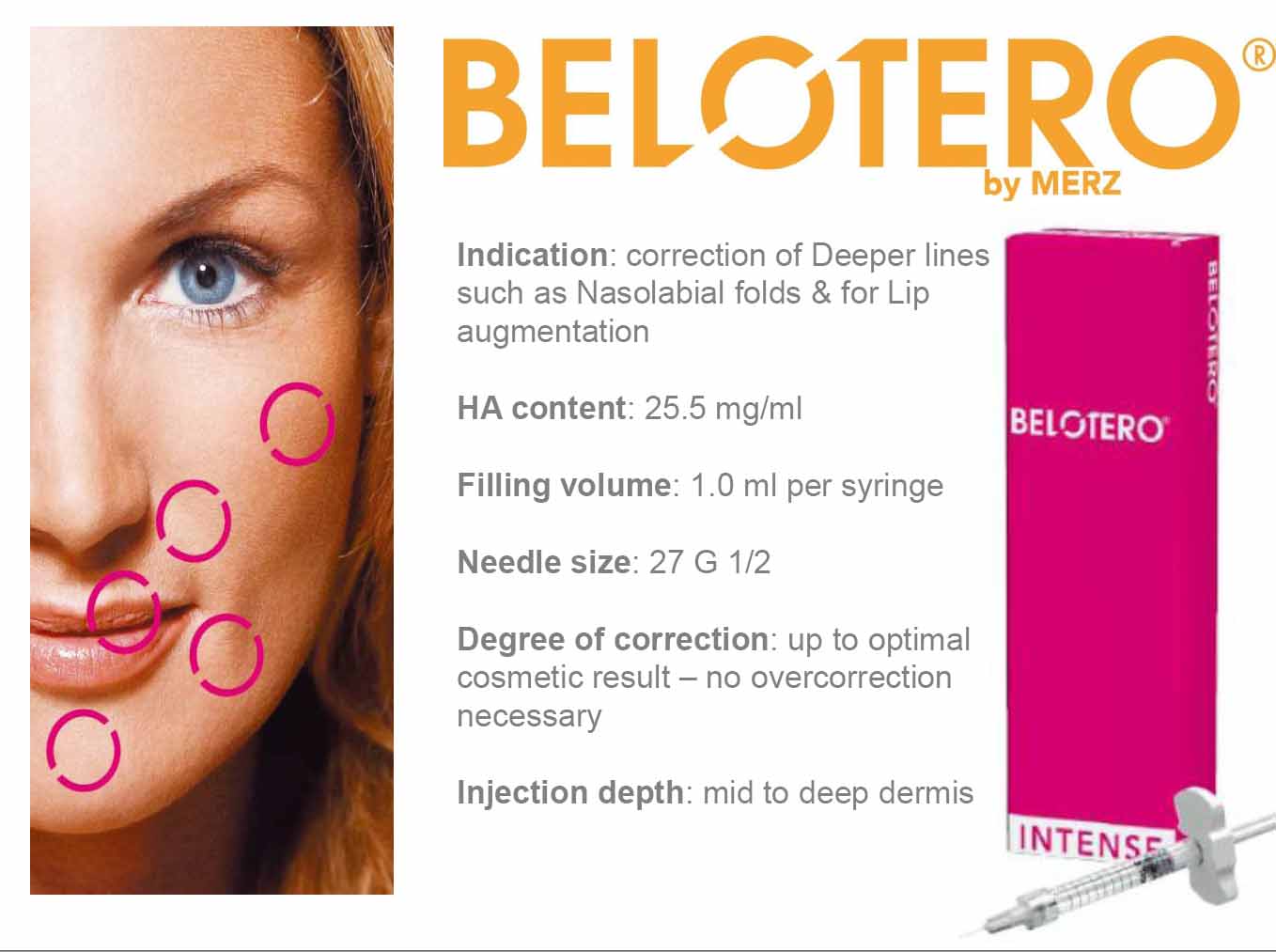 OptionalRegion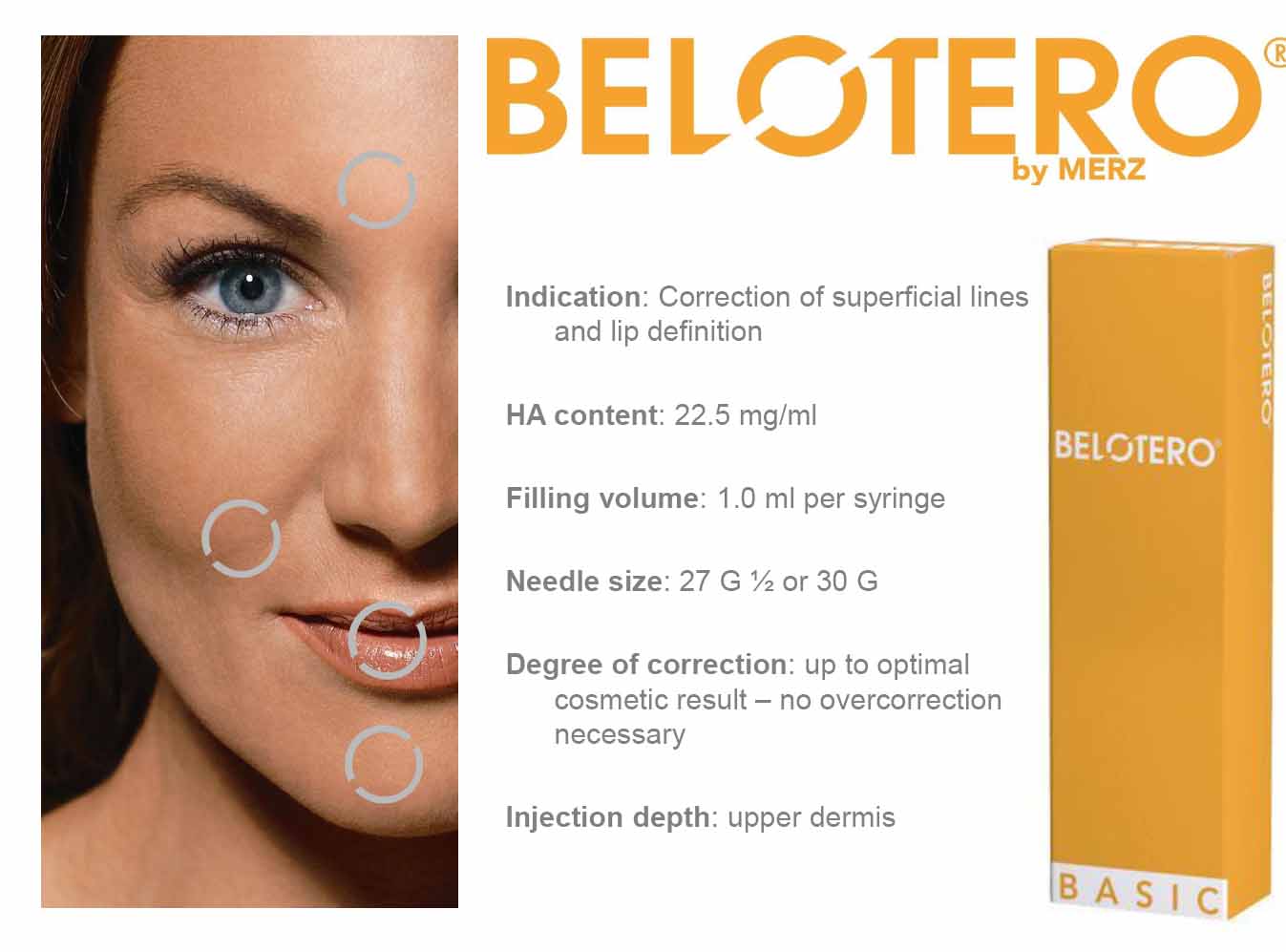 1
.